TOKUSHIMA
TE WO TSUNAGU IKUSEIKAI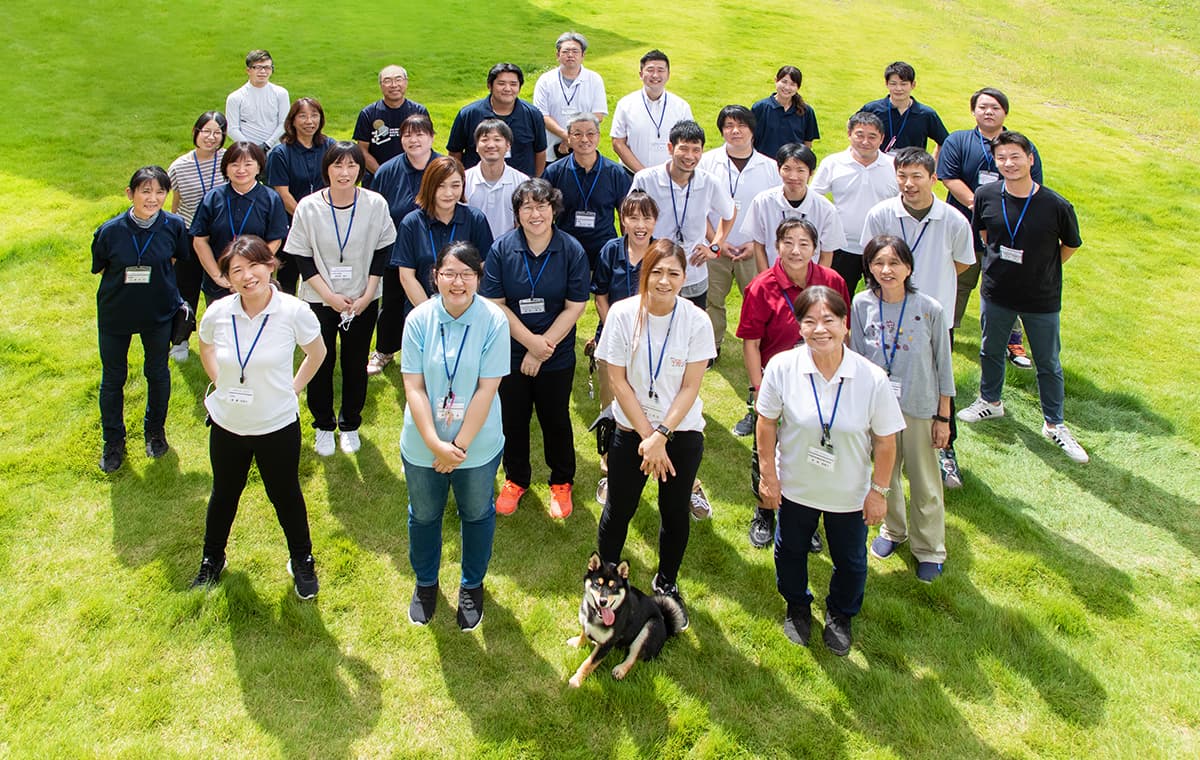 " Living Naturally "
" Living one's own life "
We aim to realize a "Symbiotic / Inclusive Society" where people with intellectual disabilities can live "naturally," and be provided with welfare services.
There are various degrees of disability, but we support their everyday life so that each one can "live naturally, and live one's own life"
Person with a disability
support facility
Lucina-Udatsu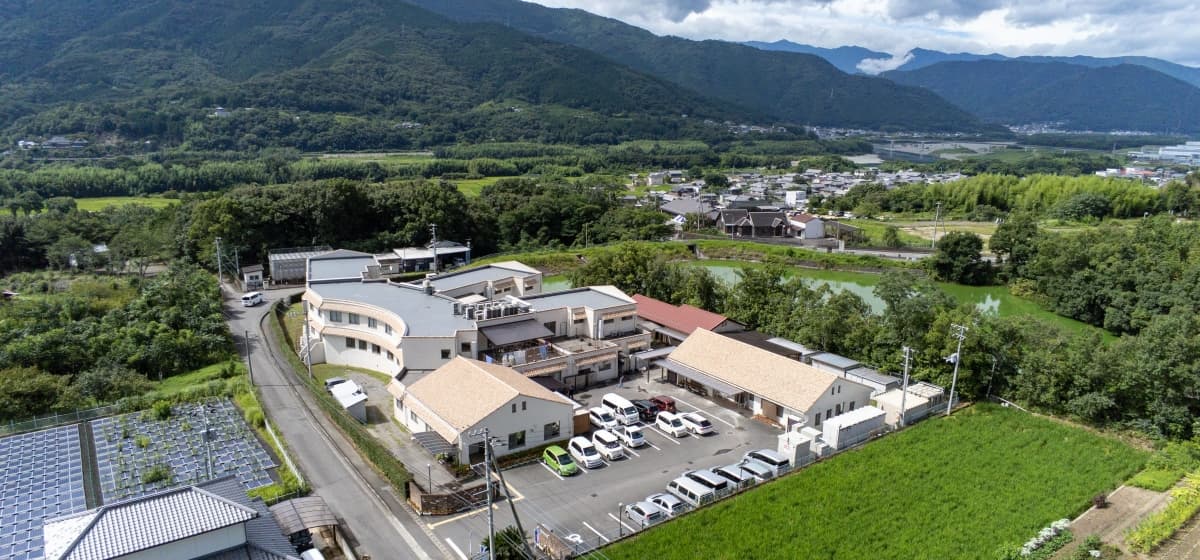 There are "Lucina-Udatsu" in Mima city , Tokushima Prefecture.Tokushima is a nice place with lots of nature.
If you live in highly urbanized cities such as Tokyo and Osaka, you need to shoulder a high living expenses including rent.
But living expenses in Tokushima Prefecture is cheaper than that of cities.
Mima
Nishiawa-Hanabi

Many fireworks events in summer ! Let's cry " Ta・ma・ya !! "

Udatsu no Machinami

You can experience the history and culture of old Japan through these old-fashioned houses and structures.

Awa-Odori

In summer, you can watch the Awa Odori, one of the most spectacular events being held in Tokushima♪
We provide specialized life support and medical care to realize the life that every user wants.
As a base of welfare closely linked to the community, we set " live ones own life " as a symbol of our idea, and we make ourselves in the position of the client / user, we create " smile ", " trust " and " happiness "and provide appropriate welfare services.
Main type of user

person with intellectual disabilities

Main user care level

More than severe level

Number of residents

40 people

Number of care staff

38 people
Welfare service for person with disabilities
Support for residents in facilities
Life nursing care
Short stay(Short-term admission)
Community life Support
Temporary support during the day
Farming

Meal support

Snoezelen

Living support
Job description
General life support for users in facilities
Support of bathing, having meal, excretion and body movement.
Support of activities such as artificial flower making, gardening and cleaning.
Support for driving, walking, swimming activities, etc
Working shift(Break time)
Day

8:30 ~ 17:15 (45 min)

Early

7:00 ~ 15:45 (45 min)

Late

12:30 ~ 21:15 (45 min)

Night

16:00 ~ Next day 9:00 (60 min)
Artificial flower

Swimming

Gardening

Bathing support
Contents of training
For qualification license as a care worker
Main subject for National Examination
● Support for written examination
There are specific time for self-study during working hours
● Support for practical examination
・ Instructions will be given during daily support works
・ You can attend a care skills course for you to be exempted from taking practical
※ Support for Japanese language study
You can get a Japanese language support in the facilities.
※ Support for Promoting adaptation to the workplace & Acquisition of Japanese lifestyle
You will be given the chances such as interactions with the community, participation in social gatherings, etc.
Emergency training

Care technology
training

Learning support

Regional exchange
Others (to be achieved depending on the record of previous year work)
Salary
Monthly salary

193,200 yen ~

Qualification allowance

3,000 yen / month
(After acquiring qualification as a care worker)

Night shift allowance

7,000 yen / Once

Others (to be achieved depending on the record of previous year work)
Commuting allowance(in case of commuting more than 2 km distance)& Housing allowance etc. (Comply with salary rules)
Bonus:Twice a year(Pay month: June & December / total of 4 months)
Salary raise:Once a year
Working condition improvement allowance:Once a year(Pay month:March / 106,700 yen)
Holiday & Insurance
Holiday

Two days off / 1 week(Depending work shift)
(winter vacation for 12/29~1/3)Number of holidays per year:About 105 days

Paid holiday

Joining year:15 days per year 2nd year and after:20 days

We have childcare leave & nursing care leave system

Enrollment insurance

Employment insurance・Health insurance・Worker's accident insurance・Social security pension

Retirement payoff(Retirement pay after 4 years of service…427,370 yen)
CONTACT